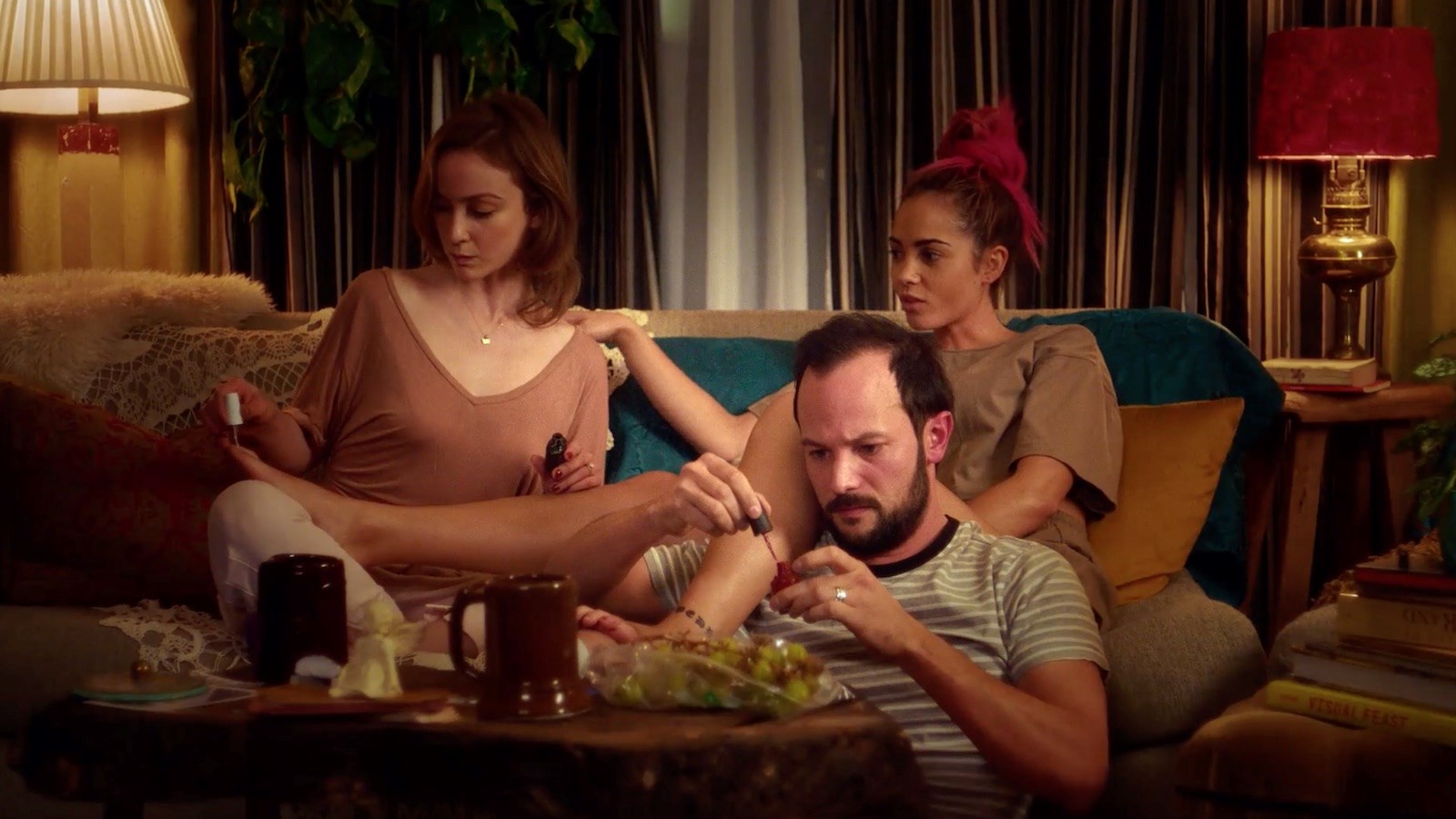 Hello all! I'm back writing about film, as 'tis the season, right? London Film Festival is about to start (I've already started watching some gems – see future articles) and last week-end I went to a film festival that is dear to my heart, Little Wing Film Festival. It's in its third year and celebrates first-time filmmakers as well as students and graduates. 
I first went to the low-budget independent filmmaking workshop hosted by writer/director Peter Marsden and actor/filmmaker Jamie Robson, who has won an award at Little Wing in the past. Their short film "Not Required Back" was selected at London Film Festival in 2017. 
They talked to us about the benefits of having little money in film, how it means you won't have people breathing down your neck when making creative decisions. They also talked about bravery when trying to get that shot that's going to make the production value rise, the philosophy behind why you are making your film, and said that if actors don't feel quite at ease in a scene, it's good to give them something to do – giving the example of a non-actor feeling nervous and giving her cards to play with, which elevated the whole scene. 
Watching a bunch of shorts at once is exhausting, right? You start to get invested in a story, and poof, it's over. It's definitely a different kind of experience. I will cite three personal highlights: 
Throuple (Chrissie de Guzman, USA, University of Southern California) – see image above
This is a gorgeously shot, sophisticated story of a stripper who goes to a couple's house for a job when, after throwing up during her performance, is taken in by them and starts a loving relationship with them. The set, from the night club to the couple's house, is very well thought out and has a hippie quality. The streets and sunshine of L.A. certainly add to the atmosphere. I believe the actress playing the stripper had an Australian accent, which added to her outsider quality. The music is also well-chosen, and the gaze during the threesome scene very tasteful.  
I can stand (Malika Musaeva, Germany, Hamburg Media School) 
This is the story of a single mother whose teenage son is being radicalised and is potentially planning on fighting in Syria. After a bad argument with her, he runs away from home and she spends a day trying to find him. The film opens with gritty shots of council buildings in Hamburg, heads down to the mother's restaurant job, over to a football field and much more. I enjoyed the backstories that were alluded to without saying too much. This is a beautifully designed short, from costumes to sets, with a strong lead actress.
Mother's Princess (Alona Amram, Israel, Steve Tisch School) 
The programme says this is 11 minutes long, I can't believe it! It felt much longer, because I got so invested in it! A teenager who is quite tall and big for her age (bigger than her school mates) is about to celebrate her Bat Mitzvah. Her slightly unreliable mother seems to be plotting to take the money they make on the day and spend it with her boyfriend. The film does an amazing job at moving the camera truly from the girl's point of view, and painfully reminds us of that difficult age when so much seems to be coming at us. Luckily, she isn't just a "nice girl", opens her mouth and knows when it's best to just leave the situation she's in. The final shot of her eating cake at a closed café table in Tel Aviv is priceless.